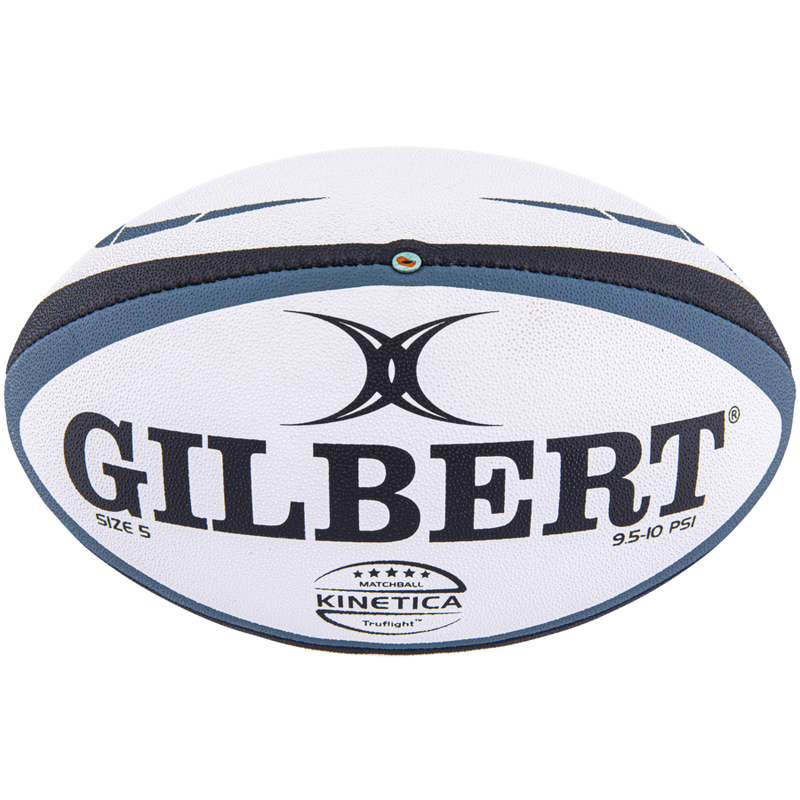 GILBERT KINETICA MATCH BALL
Regular price £87.99 £59.99 | You Save £28.00 (31%)
If you are looking for a high quality match ball that will give you elite level performance at a good price then our new Kinetica match balls is the one. An evolution on our famous Revolution X Match ball, the revitalised kinetica is a high quality match ball that encourages players to perform to their full potential.
Endorsed by England Rugby, the hand stitched ball made for seniors and clubs is pre kicked to guarantee high quality.
In the most testing conditions, it is vital that players have a match ball they can trust. Gilbert have developed a G-X rubber compound surface with standard grip that players can carry the ball through all circumstances.
The prominent white, black and gold design includes the signature Gilbert Ellipse branding, presenting Gilbert as the leaders for balls in World Rugby since 1823.
Available in size 5 only, for senior and club players wanting to take their match play to the highest level need to look no further than the Kinetica that Gilbert have developed – the best match ball for club rugby.
SIZE 5 
FOR ALL QUERIES REGARDING DELIVERY AND RETURNS PLEASE USE THE 'DELIVERY AND RETURNS POLICY' PAGE, THIS IS LOCATED ON THE FOOTER OF OUR WEBSITE. ALTERNATIVELY PLEASE EMAIL fentonsportscare@outlook.com
GILBERT KINETICA MATCH BALL