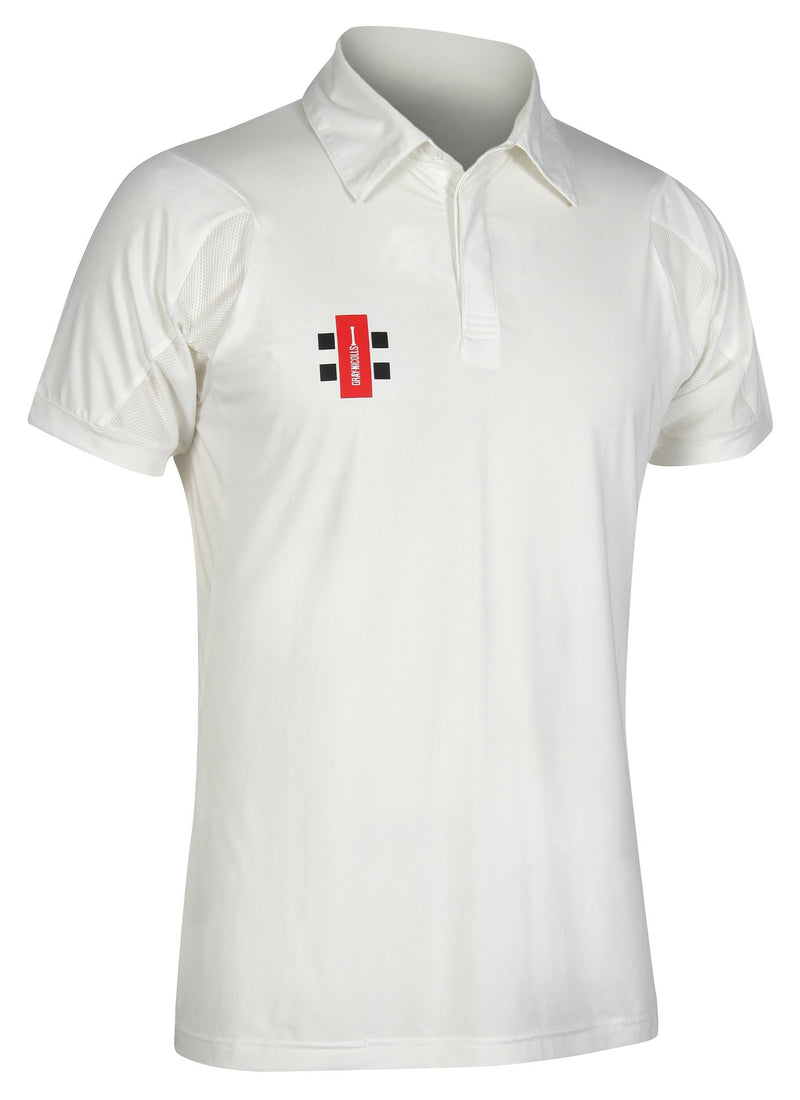 Velocity Short Sleeve Shirt
Regular price £29.99 Sale
The Velocity Cricket Shirt by Gray-Nicolls is a fantastic playing shirt option perfect for good level cricket clubs around the world. It is our most popular teamwear shirt of choice.
Our fantastic clothing designers have worked tirelessly to present a high quality, value for money product. The shirt has been designed with a cricket specific fit, sitting on the body far better than off-the-shelf options. The ergonomic design ensures the shirt sculpts to the body and moves with the modern cricketer, optimising performance.
The 90% polyester, 10% elastane material combination gives the shirt great comfort and flexibility. It has been designed with moisture control and ventilation zones. This technology ensures you can remain cool even when pushing yourself to the limit.
FOR ALL QUERIES REGARDING DELIVERY AND RETURNS PLEASE USE THE 'DELIVERY AND RETURNS POLICY' PAGE, THIS IS LOCATED ON THE FOOTER OF OUR WEBSITE. ALTERNATIVELY PLEASE EMAIL fentonsportscare@outlook.com
Velocity Short Sleeve Shirt